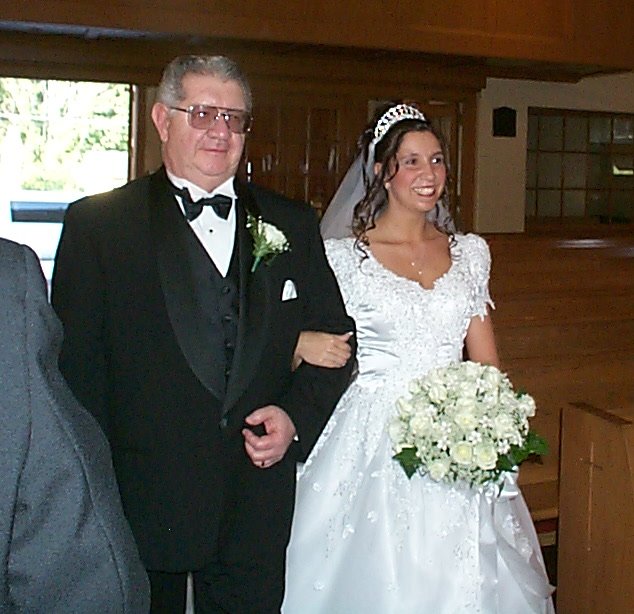 Here is an overhead shot at the Ceremony with our Parents lighting the Unity Candle.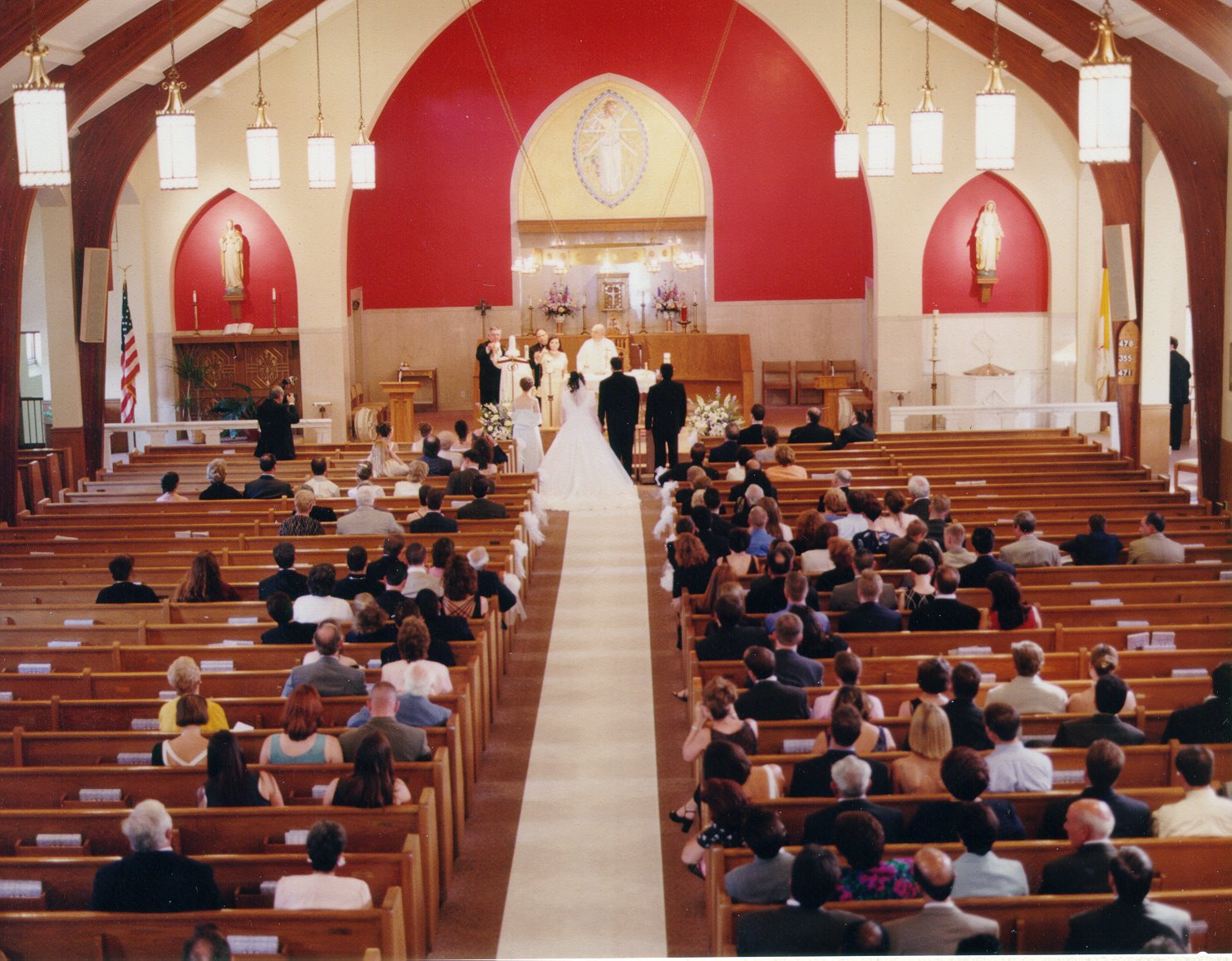 Here is our first kiss as Husband and Wife.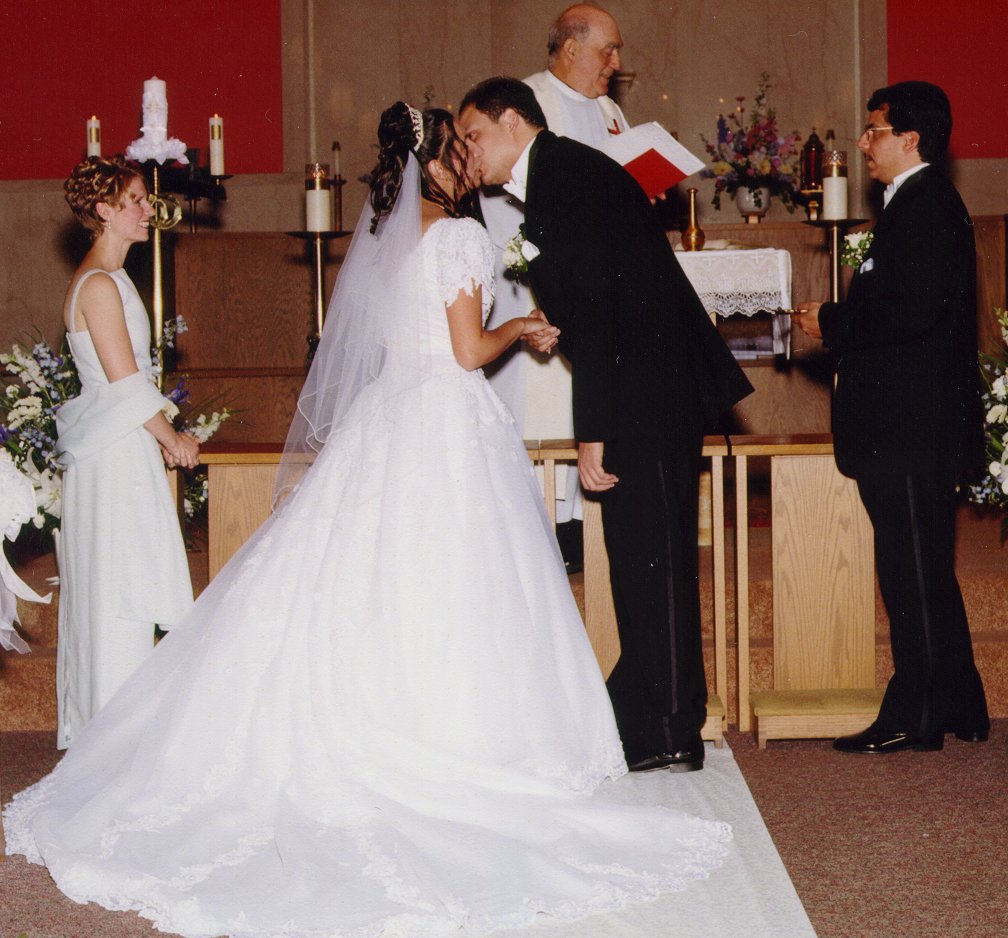 Here is our first photo of us as an officially married couple!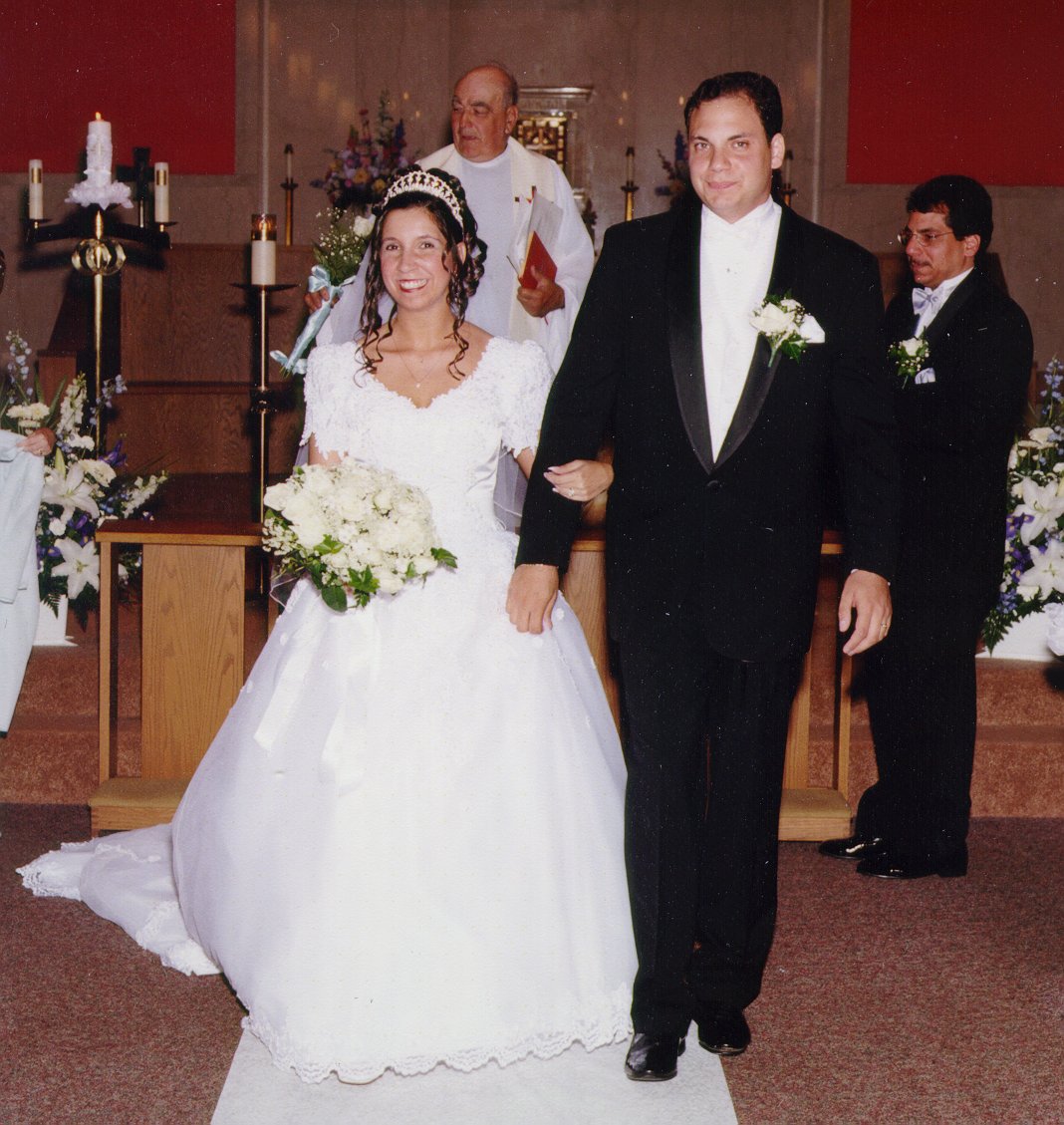 Don't we look really happy?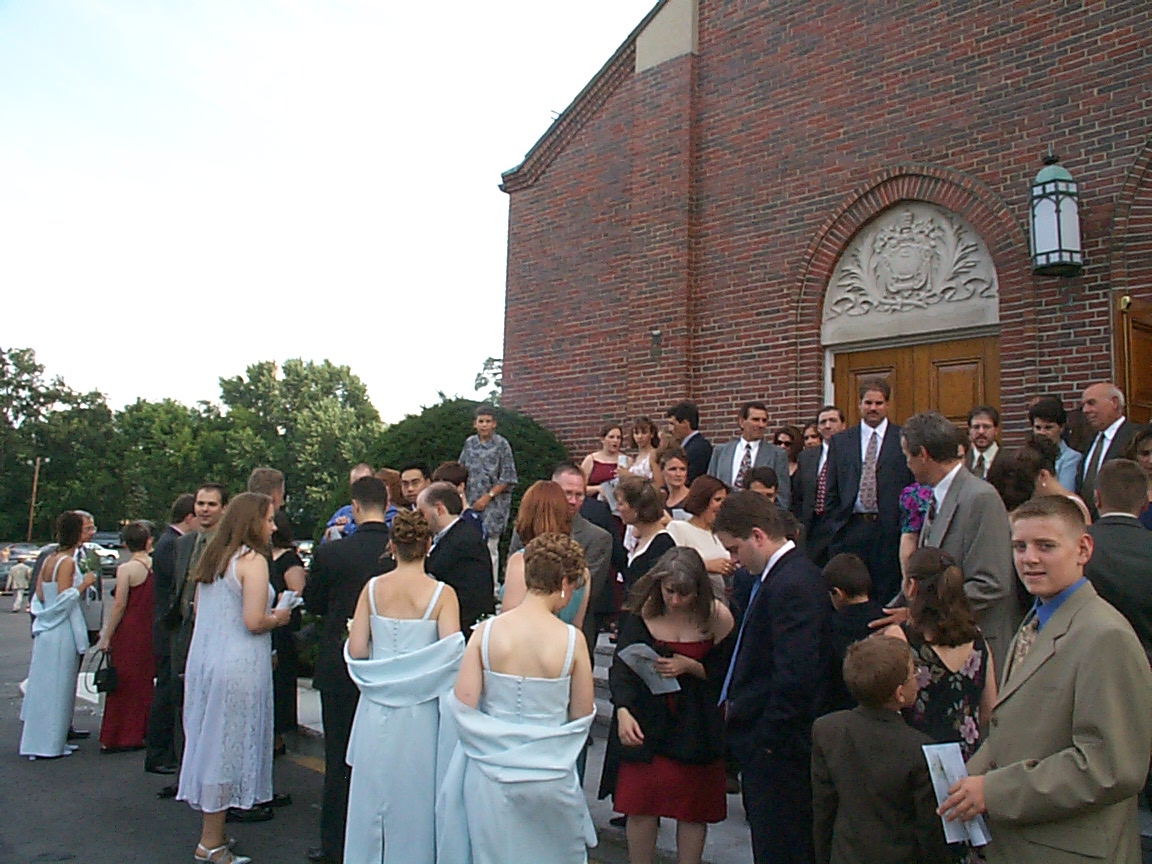 Here are some of our Guests outside the Church after the Ceremony.