Here we are doing our First Dance to the song "Destiny". Arthur Murray really paid off.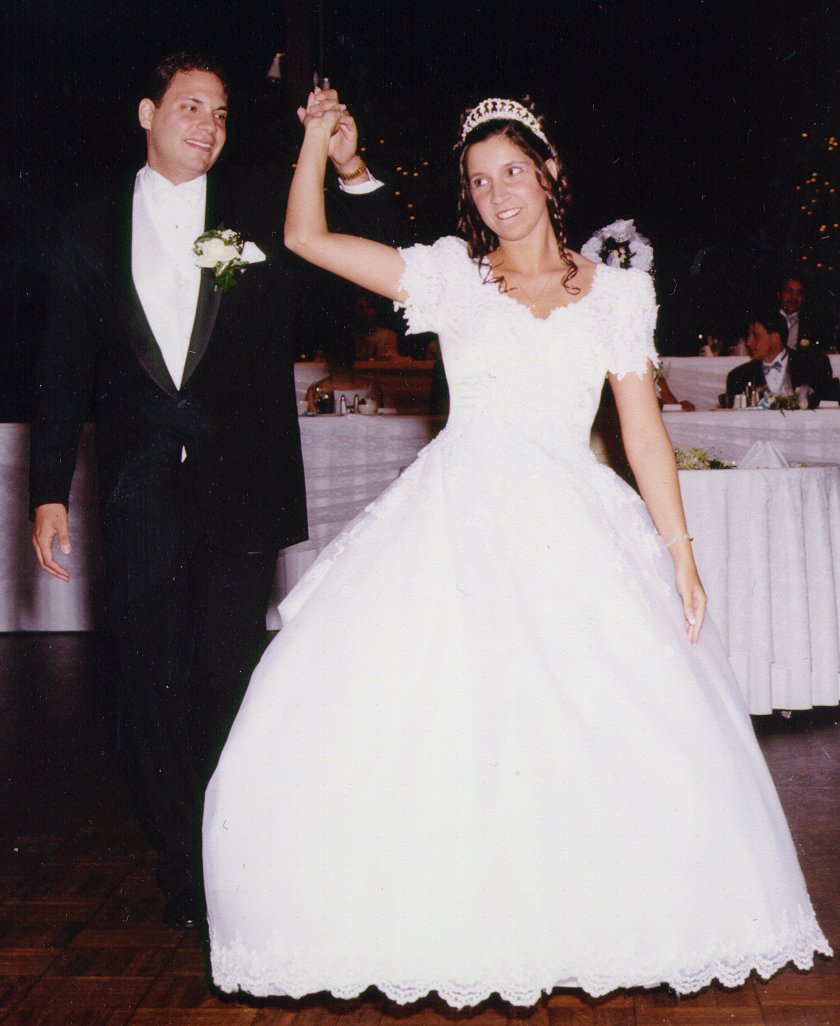 Here is a link to the Jim Brickman Web Site where you can listen to our first song "Destiny".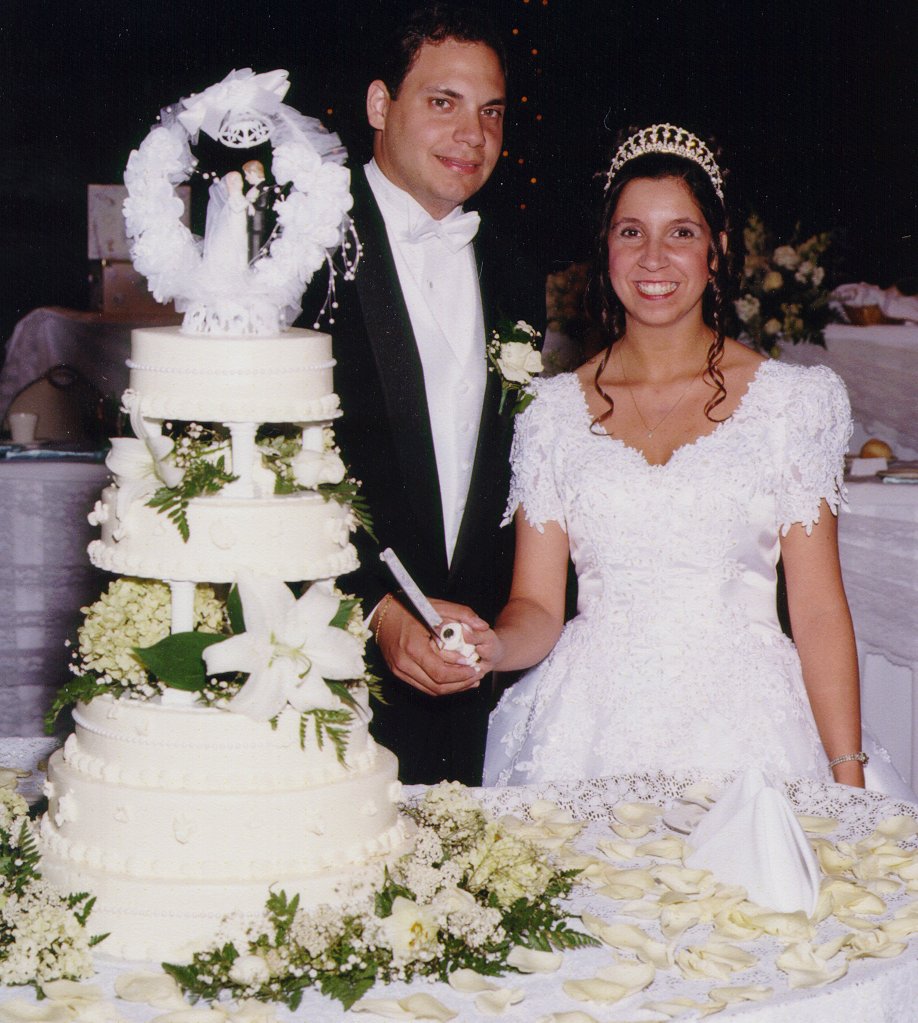 Here we are ready to cut the cake!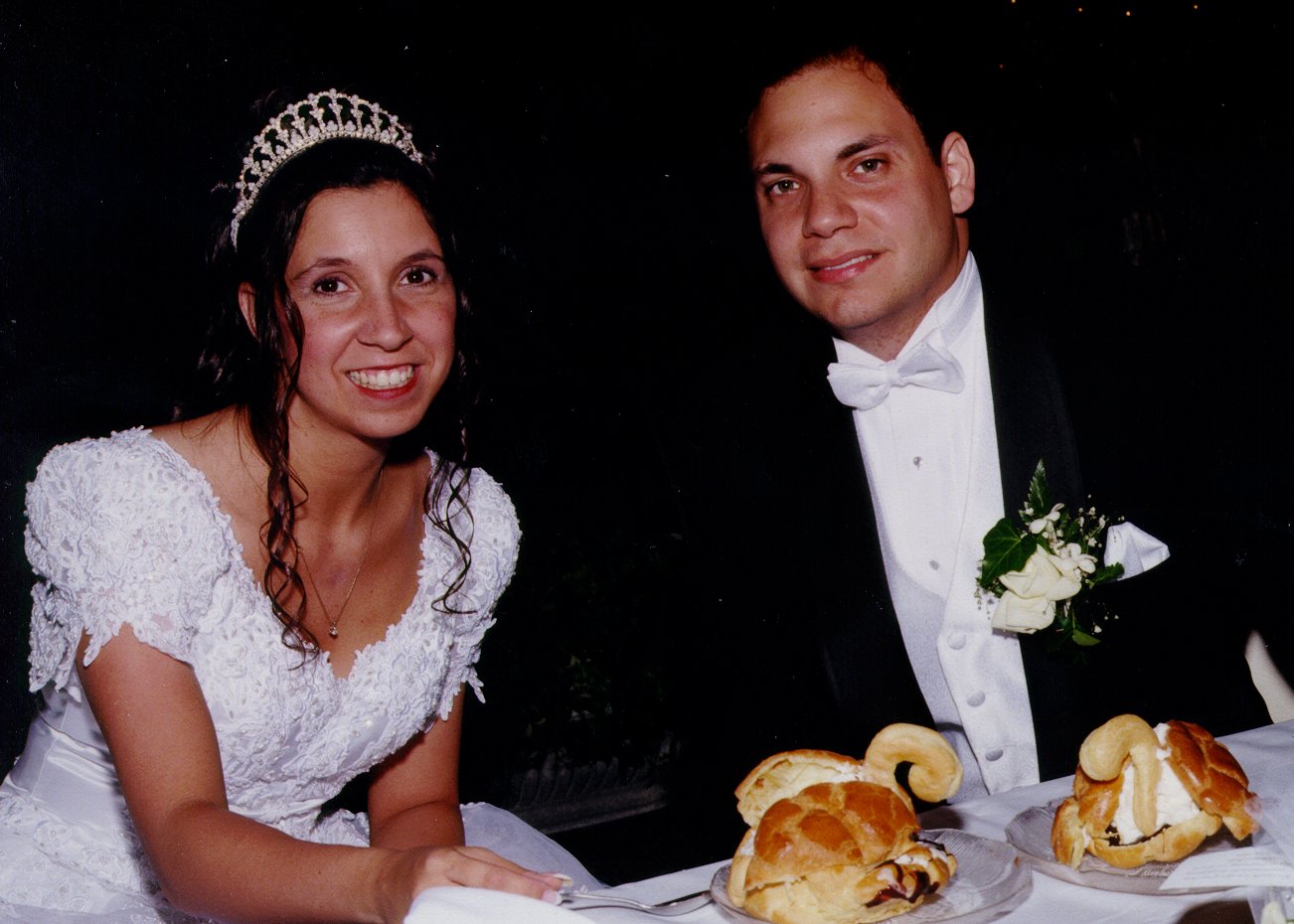 Here we are with the "Gilda the Swan" dessert. Danversport actually has this on their menu. The Swan used to come to Danversport and was named Gilda. Going along with the theme is the Swan ice sculpture.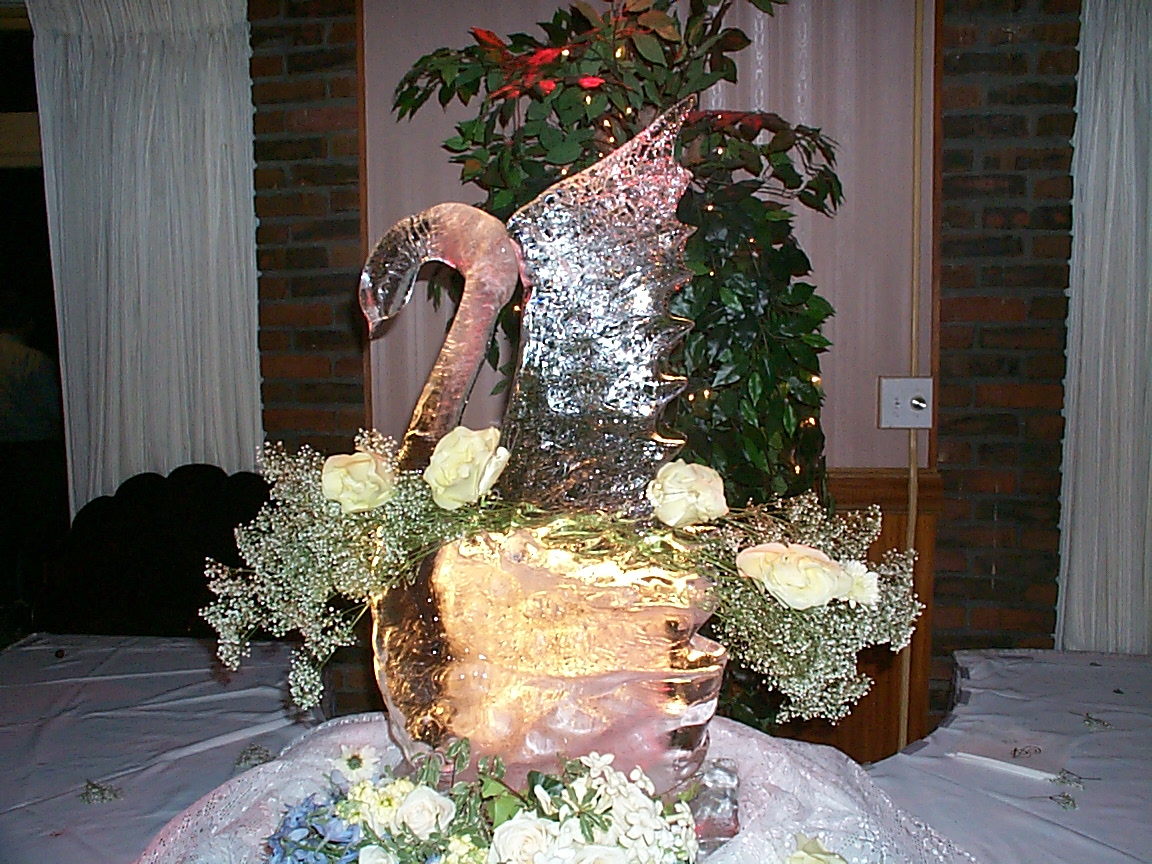 Our Band "The New Horizon Orchestra" did a great job keeping the dance floor full. E-mail: HorizonOch@aol.com
Our last dance of our perfect day.